November 17, 2022
Narrative Essays: Types, Features, Format, and Writing Tips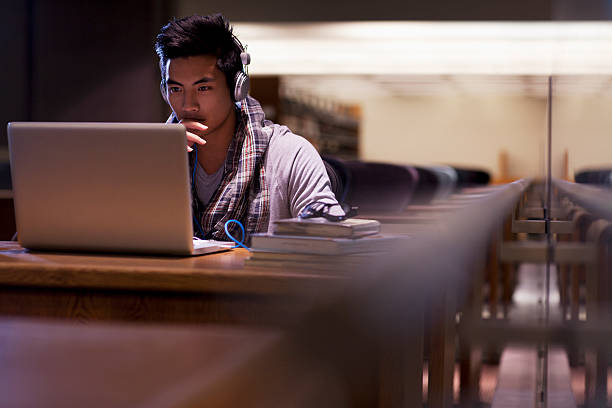 A narrative essay is a story told from a personal point of view. Narrative essays test your creativity and ability to tell a story in an interesting manner. You are not merely expected to narrate your experience; rather, you should narrate it in a way that will engage your audience. The aim is to move the audience and arouse their emotions, ensuring that they laugh, empathize, get annoyed, afraid, or happy, among others.
What is a Narrative Essay?
A narrative essay is a real or imagined story. Real narrative essays are based on personal experiences. Imagined narrative essays are based on the writer's thoughts, creativity, and ability to create a lifelike experience. Since this type of essay is based on personal experience, writers are allowed to write in the first person (use of the pronoun 'I').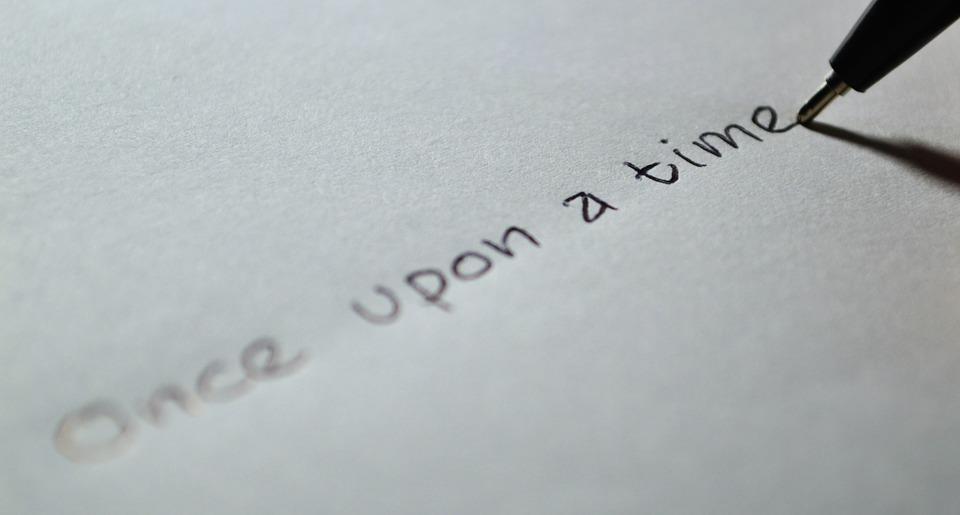 ---
Our Sample Narrative Essays
Before you place your order, you may want to sample some of the example narrative essays written by our experienced narrative essay writers to gauge the quality of our writing.
From Strangers to Lovers (Format: APA 7)
The End of the World (Format: MLA)
---
Why Write a Narrative Essay?
Unlike other essay types, the main idea behind narrative essays is to tell a story. Writers are not required to analyze facts, provide evidence, make critiques, or persuade readers. It is up to the readers to make their own conclusions.
Narrative essays allow writers to exercise their creativity fully. Sometimes, the challenge is compressing an entire story into a few words. Most narrative essays have a word count of approximately 500 words.
Features of a Narrative Essay
Three Main Sections
Like other essay types, narrative essays have an introduction, a body, and a conclusion. What sets narrative essays apart from other essays is that the body has several parts. The body must have a clear plot, the story's characters, setting, conflict, and the story's climax/conflict resolution. The essay must also have the author's point of view.
Use of Sensory Language
Narrative essay writers aim to create lifelike experiences in the story. This calls for the use of sensory language, which allows the reader to visualize the author's ideas. The writer needs to consider which sensory details are important for a particular story. For instance, when writing about a haunted house, the writer should ensure that their choice of words appeals to ears and eyes. When writing about an experience they had in a restaurant, the sensory details to focus on would be taste and smell.
Use of Dialogue
Dialogue is a sure way of capturing your readers' attention. Dialogue makes the story real and interesting. It enables the reader to immerse themselves in the story and momentarily forget that they are reading it. The story's characters are the main drivers of dialogue in a narrative essay. Dialogue adds variety to the story since it allows the writer to shift from narrating the story to taking the readers to the story's actual setting, albeit imaginary.
Chronological Order
It is easy for your reader to follow your story when you organize events in the order in which they occurred. This calls for the use of transition words, such as first, second, next, then, and finally. These words make it easy for the reader to follow the story.
Sometimes, writers choose to employ flashbacks or foreshadowing. This means that they do not necessarily narrate the story's events in the order in which they occurred. These techniques are deliberate shifts in the story's chronology with the aim of piquing the reader's interest and creating suspense.
Narrative essays that stick to the story's order of events are known as linear narratives. Contrarily, those that shift the story's chronology are referred to as non-linear narratives.
Historical Present Tense
A narrative essay recounts past events as if they were happening in the present. As such, the use of the historical past and present tenses is important. The historical present describes past events as if they were happening now. Like other essays, the present and past tenses are also ordinarily used in narrative essays.
Types of Narrative Essays
Autobiographical Narrative Essay
Just like an autobiography, autobiographical essays are real. The writer gives an account of what actually happened in their life.  This type of narrative essay places great emphasis on the actual occurrences and not the little details that would be captured in a descriptive narrative essay.
Descriptive Narrative Essay
The author uses vivid descriptions to relay their experience or memory with the aim of evoking the reader's various senses. With descriptive narrative essays, the writer also seeks to tell their story in the simplest words possible. The story can be real or imagined, which allows the writer to exercise a lot of creativity.
How to Start Writing a Narrative Essay
Choose a topic
Settle on a topic and then collect information about it. The topic should not be mundane or one that is overly done. A good starting point would be drawing inspiration from a real-life experience and crafting a captivating story out it. Ensure you stick to a specific theme and remain coherent.
Tips for Choosing a Good Topic
When asked to write a narrative essay, you will enjoy the flexibility that this essay type offers since you can write about almost any aspect of life, real or imagined.
Sometimes, your professor will assign you a specific topic to write about. Other times, you will be given an essay prompt that allows you to choose a topic you prefer.
Specific topics include writing about:
A life-changing experience.
Your discovery of a cure for a disease.
Prompts can be open-ended, such as writing about:
Your first teacher.
Your first time on a plane.
Interesting stories take unexpected turns along the way, which compels your audience and sustains their interest. Narrative essays are also an opportunity to showcase your personality and what you think about life. When writing a narrative essay for admission into school, ensure your story illustrates your qualities, such as empathy, hard work, resilience, and motivation, among others.
Choosing a topic is a mere starting point. Often, you will think of new ideas along the way that you did not anticipate. The story may take a different but interesting turn, which often sees students changing their essay topic eventually.
Start writing
This entails drafting an essay outline. Essentially, your story should have a three-part plot that has a setting, central point and focus of the essay (climax), and a conclusion. An outline helps you foresee where to incorporate twists and turns, where to add more details, where to add more spice, and where to end the story, among others.
Edit your essay
The editing stage looks out for structure, style, and content errors. As such, ensure your essay has a smooth flow, is void of repetitions, is simple, and is easy to understand.
Proofread your final essay
This stage focuses on the small details such as spelling, grammar, and punctuation errors.
Prices Starting At:
Format of a Narrative Essay
Introduction
The first paragraph of a narrative essay is the introductory paragraph. It gives the essay's background information as well as the writer's main purpose for writing the essay. This paragraph sets the essay's scene. The reader should be able to tell the essay's setting, be it geographical, cultural, or historical setting, among others. The introductory paragraph also carries the essay's thesis statement (e.g., I never attached so much value to online learning until the Covid-19 pandemic struck the world). A thesis statement gives the reader a brief overview of the essay's key argument. It should not discuss the details; instead, it should give the reader a general idea in such a way that their interest in the topic is aroused. Ensure your introductory paragraph also has a hook that will capture the reader's attention right from the start. A hook can be a famous quote related to your topic, an intriguing statement, or a question.
Body
The essay's body should have at least three paragraphs, although they can be more.
Body paragraph 1: the rising action (i.e., what leads to the main events in the story).
Body paragraph 2: the actual occurrence/essay's climax
Body paragraph 3: the falling action/what happens after the actual occurrence.
Conclusion
The conclusion is a summary of the essay's main points. Be careful not to repeat everything already discussed. Only focus on the major points to avoid redundancy. Remember to restate your essay's statement (e.g., institutions, teachers, and parents should embrace online learning since it allows for the continuity of education in the wake of pandemics).
Tips for Writing a Good Comparative Essay
Involve your audience: A narrative essay must engage the audience as much as possible. As a writer, you should go beyond telling the story and recreate what actually happened. This requires the use of words that appeal to the reader's sensory and visual senses.
A clear plot: Ensure you have a clear plot. The reader should be able to tell who the characters are and what the story's setting is. Besides the plot, a narrative essay should have a climax.
Keep it simple: The simpler the wording, the easier it is for the reader to understand your story. Avoid complex word choices and focus on telling your story in the simplest words possible.
Leave out unnecessary details: Narrative essays require writers to use vivid descriptions. However, do not overuse vivid descriptions. Focus on describing what is important and leave out unnecessary details.
Minimize references: Narrative essays are often stories from personal experience. As such, the use of references is not necessary. However, you still need to credit sources if you used them in your essay.
Use the first person: Avoid writing in the second person. As mentioned earlier, the use of the first-person pronoun 'I' is acceptable when writing narrative essays. Strive to write the story from your own point of view.
The thesis statement does not have to be concrete: Your introductory paragraph should have a thesis statement, just like most essays. However, the thesis statement does not need to be concrete for this type of essay. At this point, you may be wondering if a thesis statement is necessary. Yes, it is! As much as the story is about you, the audience should be able to learn something from it. The narrative should have a universal meaning that the reader can relate with.
Narrative Essay Topics
Sometimes, your professor will give you a topic for your narrative essay. However, you might need to pick your own topic sometimes.
You can get essay topic ideas by:
Thinking about personal experiences
Searching the internet
Watching the news on TV
Thinking about your hobbies, favorite movies, novels, et cetera
Taking a walk where you can brainstorm and come up with ideas
If you cannot think about a good topic, you can place an order on WritingElites.net and we will save the day for you!
Below are some good essay topics you can consider for your narrative essay:
My first day at school
The day you watched your favorite football team play live
An embarrassing moment
A blind date
An encounter with racism
Getting lost in a new city
A life-changing experience
A day you lived in another planet
Your discovery of a cure for a disease
Life in a remote village that has 30 hours in a day
Created: 1st Sep 2017 at 08:00 AM MST.
Published: 11th May 2022 at 05:33 AM MST.
Last Modified: 17th Nov 2022 at 01:30 AM MST.
Originality & Confidentiality Guaranteed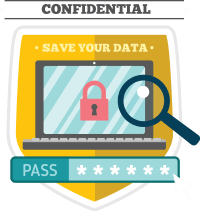 We only provide original, non-plagiarized papers. We never recycle, reuse, or resell papers. Placing an order on our website is safe, private and anonymous.