November 17, 2022
Argumentative Essays: Key Sections and Writing Tips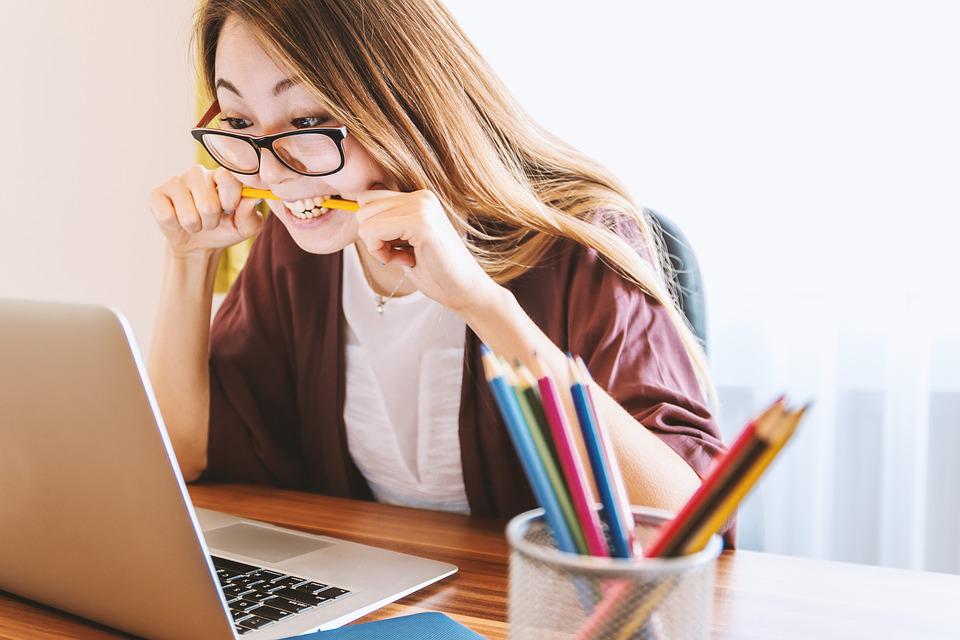 Argumentative essays test the student's ability to conduct research on a topic, obtain and evaluate evidence, and take a stance on a controversial issue. The main goal is to present solid evidence to back up the position taken. In so doing, the writer presents arguments that convince the audience to support their stand. Argumentative essays are assigned to students as part of their coursework. They can also be assigned as a capstone project. Students sitting for TOEFL, IELTS, SAT, GRE, or GED are often asked to write argumentative essays.
Argumentative Essay Outline
First, you need to settle on an argumentative essay topic you are passionate about and that interests you. You should consider a topic that is researchable, controversial, and arguable. Sometimes, a topic is assigned to you, which will require you to conduct research to establish facts that will support your arguments. Writing argumentative essays is not an arduous task. They follow the traditional five-paragraph essay format, comprising an introduction, at least three body paragraphs, and a conclusion.
---
Our Sample Argumentative Essays
Before you place your order, you may want to sample some of the example argumentative essays written by our experienced argumentative essay writers to gauge the quality of our writing.
Should Covid-19 Vaccination Be Required for Students to Attend Public Schools? (Format: APA 7)
Is Physical Learning Better Than Online Learning? (Format: MLA)
---
Introductory Paragraph
The introductory paragraph introduces your argumentative essay topic. It contains a hook, a thesis statement, and the topic's background. The hook usually comes in the first or second line of the introductory paragraph, followed by the topic's background and then the thesis statement.
Hook
A hook is a line that draws the reader's attention and arouses their interest in the topic. It can be a question, a statement, a joke, an anecdote, or a popular quote. Writing a great hook requires you to have a premeditated thesis. The hook must go hand in hand with the thesis statement; therefore, any question, joke, quote, or anecdote must directly relate to the thesis.
Prices Starting At:
Background
The background, which normally comes after the hook, highlights the essay's context. Here, do not discuss the essay's main arguments yet. The background information helps the reader understand what your essay is about. To present your essay's background, you can use a current event that is related to your writing. You can also present historical facts or statistics relevant to your topic. For example, Martin Luther King Jr. began his ''I Have a Dream'' speech by presenting historical facts. His speech was about the fight for freedom. In the background to his speech, Martin Luther stated that despite the signing of the Emancipation Proclamation, the Negro is not free 100 years later.
Thesis Statement
Argumentative essays should have a clear thesis statement that will guide the direction of the essay from start to the end. A thesis statement contains a concise summary of the essay's main claim. This is often written in one sentence, which gives the reader an overview of the essay's central idea.
Body Paragraphs
The body paragraphs should have a minimum of three strong arguments. Two of the paragraphs argue in favor of your stand on the topic. The third paragraph presents opposing views (counterarguments) and a rebuttal.
A good body paragraph should have a claim, evidence, and a concluding statement. The topic sentence states the sub-argument you have settled on for that particular paragraph, bearing in mind that each body paragraph presents a unique sub-argument. A claim can state whether your take on the topic issue is true or false. It can also be your own interpretation of your understanding of the issue or a statement on why you think the issue is important. Undoubtedly, claims must be backed up by evidence. Good sources of evidence are statistics, authoritative references, or valid ideas. This underscores the need for research from books, journals, or other reliable external sources. The concluding statement summarizes the particular paragraph's arguments.
Conclusion
The last part of an argumentative essay is the conclusion. When writing your conclusion, you must
restate your thesis statement. However, you should go beyond simply restating your thesis statement to briefly tying it to the evidence you presented. Next, briefly summarize your arguments without introducing new ideas. This gives the audience a recap of the important points you have discussed. You can wrap up with a personal anecdote of why the topic is significant to you. You could also suggest that more research be done on the topic in light of what you have established.
Thesis Statement Writing Tips
A thesis statement spans one sentence and appears at the end of the first paragraph. Its main aim is to summarize your essay's central point and piques the reader's interest in what to expect. Your topic can change along the way; therefore, it is prudent to change the thesis statement to suit the essay's discussion. There are three ways you can adapt to help you craft a good thesis statement. These are:
Stating your main points: Outline your key points and state how you will support them. The reader will know right away what your essay is about.
Pose a question about your topic and then answer it in the thesis statement: Questions intrigue readers and compel them to read on to find the answer to the question. At the beginning of the introductory paragraph, the question can be posed as a hook (e.g., how much time per day should one spend on social media?) Next, answer the question in your thesis statement (e.g., experts recommend that social media users spend less than 30 minutes per day online, translating to better health, better time management, reduced anxiety, and reduced sleep problems).
Introduce an argument, then present its counterargument: Here, you state a view that contradicts your stance, explain why it is not valid, and reiterate that your perspective is true (e.g., Some people believe that a ketogenic diet is unhealthy; however, sticking to its recommended duration has more benefits than harm, such as improving heart health and reducing the risk of cancer).
Types of Arguments
An argumentative essay has two key argument types:
Aristotelian: This is a classical argument style by the renowned Greek philosopher Aristotle. The writer aims to persuade the audience that their standpoint on an issue is correct. Facts are outlined clearly and concisely. A writer who chooses this kind of argument introduces the issue, explains it in detail, addresses opposing views, and delivers a conclusion in a bid to convince the audience to agree with their point of view. This argument type is effective when the audience has little information about the topic being discussed. Aristotelian arguments are mainly concerned with winning.
Rogerian: The Rogerian argument type is attributed to a psychotherapist known as Carl Rogers. Under this approach, the writer seeks to reach a middle ground while addressing opposing viewpoints. It seeks a compromise and acknowledges each side's positive aspects. It does not endeavor to provide a solution for the issue. However, in academic settings, this argument style is not very common. Truth based on empirical research and theoretical frameworks often takes precedence over the compromise that comes with the Rogerian method.
Toulmin: The writer presents their argument, which has three main parts, namely claim, grounds, and warrant. They state their claim (i.e., what they consider true), present evidence and facts (grounds), and discuss the link between the claim and evidence. The Toulmin argument style focuses on one of the opposing sides. It presents facts that irrefutably support the argument, making it difficult to argue against the claim.
Getting Started with the Writing Process
Settle on an Argumentative Essay Topic
Writing an argumentative essay might seem easy since you already have a viewpoint on an issue. You might think that you simply have to state your opinion and then discuss opposing views. However, you must offer your audience solid proof alongside each argument.
This calls for research; hence, your topic must be researchable.
You should also settle on a topic that ignites your passion.
The narrower the topic, the better. Your theme should not be too wide to discuss in a few pages; rather, it should be specific and debatable.
Also, consider your audience. Can you tell what their opinion on an issue could be? Would the topic interest them? That said, you should also avoid sensitive and emotive topics, such as those that seem to target specific political, religious, or ethnic groups.
Ensure you have sufficient information to back up your arguments and counterarguments.
Do Some Research on the Topic
Researching before the writing process ensures you gather enough information regarding your topic. You will also decide your stance, select appealing arguments, and put together your evidence at this stage. Always ensure that the information you have collected is timely, bias-free, credible, and reliable.
Write Your First Draft
Once you have settled on the topic and gathered sufficient information, the writing process is easy peasy lemon squeezy! You simply need to organize the information orderly, following the five-paragraph format discussed in the Argumentative Essay Outline section.
Editing and Proofreading
Editing is a crucial step in every writing process. It helps you rid the paper of structural errors. You could be missing a clear thesis statement, solid examples to support your arguments, a conclusion, and a counterargument. Some sections of your essay could also be unnecessarily wordy. Editing helps you identify such errors. Most writing experts advise that you take some time off after writing before you can embark on editing. This helps you look at the paper with a fresh pair of eyes, making it easy to spot mistakes. You could also use the services of a second party to edit your paper, such as WritingElites.net.
Proofreading is essential in refining the paper's grammar, spelling, punctuation, formatting issues, typos, and other inconsistencies.
Sample Argumentative Essay Topics
Some ideas for your argumentative essay topics are:
Should abortion be legalized across the globe?
Is there hope for equality among the LGBTQ community?
Should teachers receive higher pay?
Is technology detrimental to the young generation?
Should the retirement age be increased?
Is human trafficking beneficial to the recipient country's economy?
Should everyone of legal age be allowed to own a gun?
Should euthanasia be legalized?
Should medical marijuana be legalized in all US states?
Created: 1st Sep 2017 at 08:00 AM MST.
Published: 16th May 2022 at 09:18 AM MST.
Last Modified: 17th Nov 2022 at 01:29 AM MST.
Originality & Confidentiality Guaranteed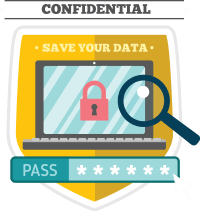 We only provide original, non-plagiarized papers. We never recycle, reuse, or resell papers. Placing an order on our website is safe, private and anonymous.