November 17, 2022
Expository Essay Definition and 25 Interesting Essay Topic Ideas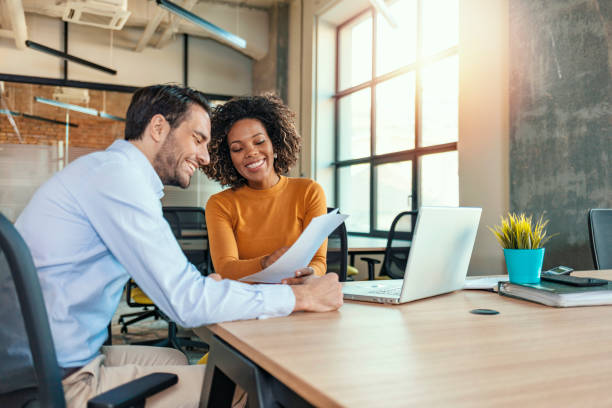 An expository essay is a genre of essays that relays factual information. An expository essay gives and illustrates the information, making it easy for the reader to understand the topic at hand. Expository essays are sometimes confused with argumentative essays. Unlike expository essays, argumentative essays present arguments and attempt to prove the arguments. Expository essays are not concerned with convincing the reader to accept a particular point of view. They are simply concerned about educating the reader about the topic.
Types of expository essays
Cause and Effect Essays
Cause and effect essays explain the causes behind certain phenomena and their resultant effects. In other words, they discuss the events that led to certain results. For example:
Discuss the causes and effects of obesity among children
Explain the causes and effects of stress
Comparative Essays
Comparative essays discuss the similarities and differences between two phenomena. For example, you can compare and contrast:
An associate degree and a bachelor's degree
The English Premier League and the La Liga
Process Essays
These essays take readers through the steps to accomplish a goal akin to a how-to guide. For example:
How to write an expository essay
How to prevent a heart attack
Descriptive Essays
Descriptive essays seek to provide a definition of a concept. The writer can write the essay from their perspective, although they will not tell it as they would in narrative writing. Since the main essay's goal is providing a definition, they are sometimes referred to as definition essays. The definition goes beyond providing a dictionary meaning of the concept. It expands the concept's meaning and provides an in-depth explanation. Examples of descriptive essay topics are:
My most embarrassing moment in school
Describe your experience in a haunted house
---
Our Sample Expository Essays
Before you place your order, you may want to sample some of the example expository essays written by our experienced expository essay writers to gauge the quality of our writing.
Consequences of the American Civil War (Format: APA 7)
How Climate Change Conservation Efforts Have Changed in the Last 15 Years (Format: MLA)
---
Prices Starting At:
Structure of an Expository Essay
An expository essay follows the five-paragraph format. However, it differs from other essay types because it is highly explanatory. It provides a lot of detail to explain the concept being discussed, provides evidence, and evaluates it. Generally, the structure would look like this:
Introduction: Provides the topic's background information and has a hook and a thesis statement.
Body Paragraphs: The body paragraphs (at least three) provide the essay's main points and supporting evidence. Transition words/phrases are effective tools for ensuring a smooth flow and connection between ideas. Use the transitions to link your body paragraphs.
Conclusion: Reviews the essay's main points. It should have a call to action or author's final thoughts and restates the thesis statement.
How to Get Started with Your Expository Essay
It is important to research your topic and ensure you have sufficient evidence to back up your ideas. This requires you to, first:
Come up with a topic: If your professor has not provided a topic for you to write about, choose a topic that is exciting to your audience. Ensure the topic has readily available evidence, which will enable you to explain and back up your ideas with ease.
Write an outline: This makes it easy for you to organize your essay and minimize mistakes, such as deviating from the essay's structure. An outline is a great organization tool that will ensure your expository essay is organized. Writing an outline before starting to write the actual essay will also save you time that would otherwise be lost thinking of how to structure your essay.
Introduction: Provide some background information about your essay topic. Remember to have a hook that will make your reader interested and glued. A thesis statement is also important as it sums up the essay's main idea/standpoint in a few words.
Body paragraphs: This is where you write most of your ideas and their supporting evidence. Research is required to obtain evidence for any claims you make.
Conclusion: The conclusion should briefly capture the expository essay's essence while restating the thesis statement. Avoid introducing new information at this point. You could pose questions or make a call to action, which will engage your reader further.
Proofread: Mistakes are inevitable; therefore, ensure you check the essay for errors in grammar, spelling, punctuation, syntax, and flow. The essay's content should flow logically and be void of irrelevant information.
Expository Essay Topics
Expository essay topics vary depending on one's level of studies, such as college, high school, and middle school.
Below are some useful ideas for your expository essays assignment:
College Expository Essay Topics
Are people with autism geniuses?
Discuss the negative effects of social media
Discuss how one can deal with racism in college
Have climate change conservation efforts improved in the last 15 years?
How can we save our planet?
Discuss why students fail exams
High School Expository Essay Topics
Discuss why some people do not keep pets
Are ghosts real?
Discuss why most people prefer reading hard copy and not soft copy books
The disadvantages of eBooks
What causes stress among high school students
Middle School Expository Essay Topics
Describe your favorite hobby
Explain how you made friends when you joined school
Describe your experience with your first teacher
Describe your first teacher
Who is a true friend? Explain
Other Interesting Expository Essay Topics
How to avoid stress
Discuss the consequences of the Civil War
How is social media affecting students' studies?
Describe your most memorable vacation
Explain how IQ affects a person's mental capacity
Explain why homework is important
Discuss the causes of drug abuse
Discuss gender inequality in society
Explain why religious tolerance in schools is vital
Tips for Writing a Good Expository Essay
Choose a good topic
A good topic refers to a topic one you are conversant with and can explain in detail. It should also be a topic that interests you since you will be required to research it. Ensure that there are sufficient reliable sources you can use to facilitate your research on the topic.
Conduct thorough research on the topic
Gather sufficient evidence to back up your points. Ensure you use authoritative sources, such as peer-reviewed journals, books, and reliable websites. Always remember to cite any sources you use, using the appropriate citation style.
Write an outline
Draft your main points and key sections of the essay from the introduction to the conclusion. Use the five-paragraph essay format. An outline will ensure that you stick to the essay's structure without leaving any important sections. An outline will also save you time once you get down to the writing process since all important points will have been written down.
Write the first draft
Now, get down to the actual writing. Stick to your essay outline, although you are at liberty to incorporate new ideas that emerge during the writing process.
Edit your essay
It is important to write your essay as soon as your professor asks you to do so. When you finish writing your essay in time, it allows you time to let it 'rest.' After that, you can look at the essay with a fresh pair of eyes. You are likely to overlook so much when you edit your essay immediately after completing the writing process. As you edit it, ensure you eliminate any noticeable biases. Also, ensure the essay has clarity in that the paragraphs are organized and flow seamlessly. Finally, proofread your essay to rid it of grammar, punctuation, and spelling errors, among others. You can also order WritingElites.net's editing and proofreading services.
Created: 1st Sep 2017 at 08:00 AM MST.
Published: 11th May 2022 at 10:10 PM MST.
Last Modified: 17th Nov 2022 at 01:29 AM MST.
Originality & Confidentiality Guaranteed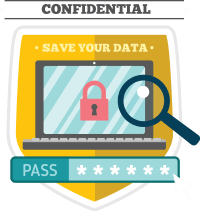 We only provide original, non-plagiarized papers. We never recycle, reuse, or resell papers. Placing an order on our website is safe, private and anonymous.